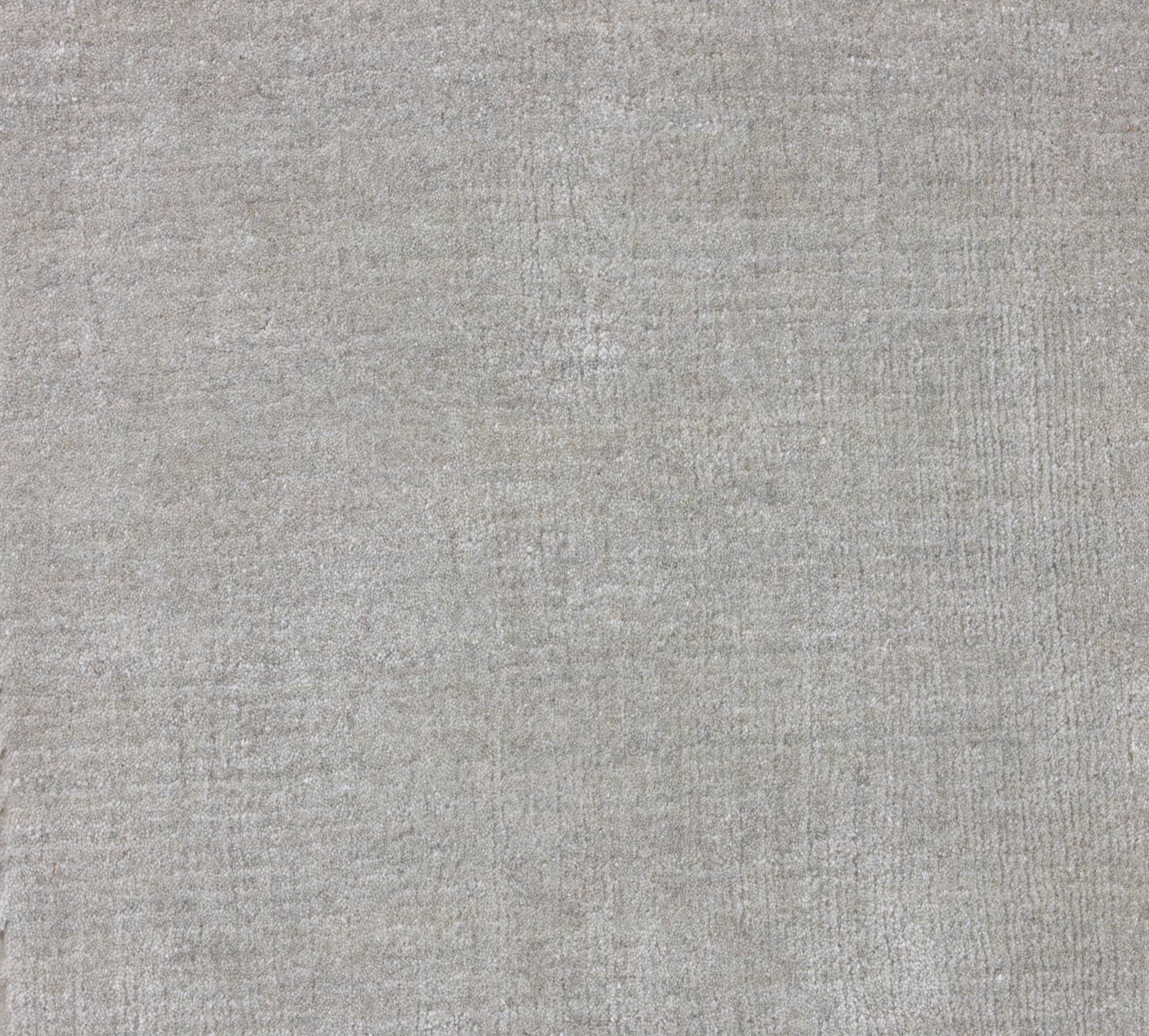 Velours Crystalle
Select Color
Dove
Mushroom
Gun Metal
Battleship
Steel
Graphite
Storm Cloud
Charcoal
Soft Black
Custom Color
Fiber Content:
Wool & Silk
Construction:
Handloomed
Width:
13ft. 1in.
Max Length:
90ft.
Origin:
India
Pattern Repeat:
N.A.
PRODUCT OVERVIEW
What makes Velours Crystalle unique is the brilliance of the yarn. The fiber is an unusual blend of wool and silk, resulting in the best of both worlds. The wool emanates a raw natural quality and delivers durability, while the silk creates a smooth, glossy sheen. Both the silk and wool absorb the same color in their own fashion, which provides the pleasing, delicate color variation. Choose from nine fashionable colors. Please note that as the hand woven process unfolds, certain imperfections are scattered throughout the texture, creating a unique and personalized quality that is desirable and welcomed. The ultimate goal is to maintain individuality and sophistication, and to avoid the look of a repetitive machine made product.
This quality & design can be custom colored and woven in a custom width and can be hand serged at the factory!
Pattern Repeat: N.A
SHIPPING POLICIES
Harcourt Collection has relationships with all major transportation services and finds the most reliable and secure methods of transporting your goods to its destination. If you have a relationship with one courier, please provide us with your account number to secure your shipping rate. We will ship all carpet and rug orders using this specified account unless otherwise instructed or stated. If you would like us to utilize our relationships, we will include shipping charges on your sales order as well as final invoice. Prices varies, so please reach out to customer service for a quote if you're unfamiliar with our shipping methods.